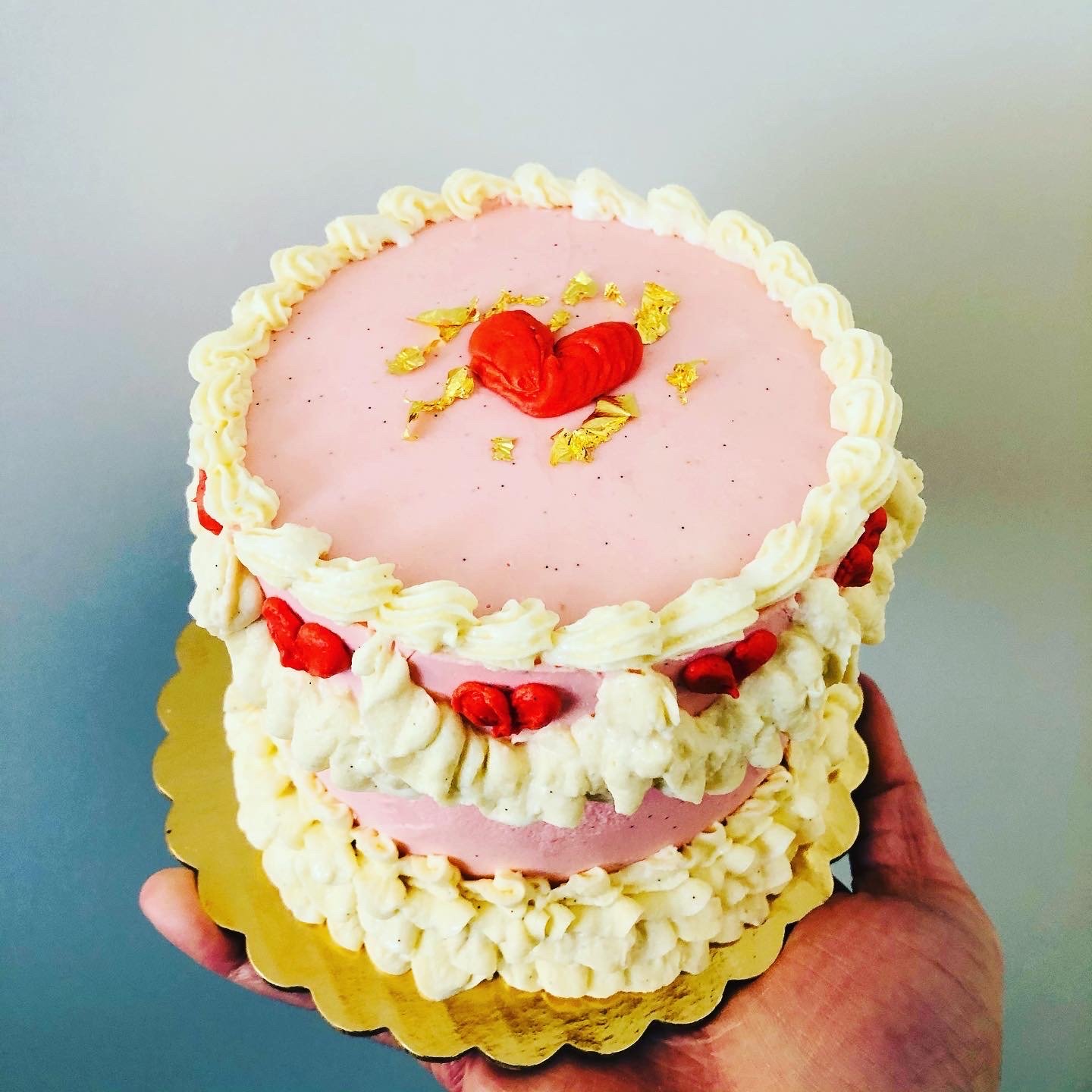 Hearts Aflutter Cake~Chocolate Cake with Vanilla Bean Buttercream and gold leaf. Serves 4-8.
*PLEASE READ BEFORE PURCHASE*
Thank you for supporting my business!!
Available for pick up in Yellow Springs on Friday, February 10th between 5-6:30pm.
Please arrive during the pick up window above. You will receive a text reminder with my address on the day of pick up. Reach out if you have an emergency and cannot make it on time. I cannot guarantee my availability after 6:30pm. There is a $30 fee to reschedule your pick up if you do not show up or reach out. All sales are final.